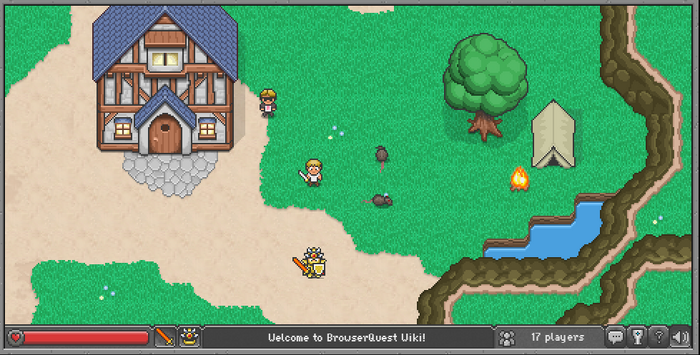 Welcome to the BrowserQuest Wiki. We're a collaborative community website about BrowserQuest that anyone, including you, can edit. Click the edit button at the top of any page to get started and, better yet, create an account here! So far our community of 0 users has created 39 pages and made 946 edits!
Play BrowserQuest here!

About
BrowserQuest is a free online game made by Mozilla, the company behind the massively popular Firefox browser. It is open source for anyone to edit at GitHub . BrowserQuest is a 2D medieval fighting-style game, and has the player collect better gear until they manage to defeat the deadly Skeleton King boss and achieve the ultimate set: Gold Armor and Gold Sword.
Latest activity